Understanding Wolves - Wolf Behavior and Habituation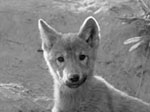 Normal wolf behavior can easily be confused as habituation; becoming too comfortable with humans. Wolves are often described as shy and fearful of humans. Consequently, when a person sees a wolf pup lying in the middle of a dirt road or an adult wolf trails a person through the woods, he/she describes the wolf as exhibiting non-typical behavior or "habituated".
READ THE REST OF THE STUDY
---
Keeping Your Dog Safe in Wolf Country
Absent from Washington State for over 70 years, gray wolves are once again present in Washington, descendants of wolves that naturally dispersed form nearby packs in Idaho and Canada. Wolves pose very little threat to humans. Wolf aggression towards humans is very rare, and attacks even rarer. There are no recorded incidents of attacks on humans by wild wolves in Washington State. However, wolves will attack domestic dogs in certain situations and taking the right precautions can keep your dog safe from wolf or coyotes. CLICK HERE FOR MORE
---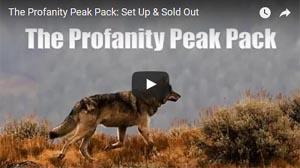 The ProfanityPeak Pack: Set Up & Sold Out
A new film is ruffling more than a few feathers. It reveals the surprising players and policies that set up an unjust and unnecessary wolf slaughter on pristine, public forest land in Washington State in 2016. What wildlife "managers" are refusing to learn is killing wolves INCREASES attacks on livestock, as they resumed the slaughter in 2017. So we must ask: Is there no place wolves can live in peace?

CLICK HERE TO WATCH
---
Wolves need space to roam to control expanding coyote populations

Wolves and other top predators need large ranges to be able to control smaller predators whose populations have expanded to the detriment of a balanced ecosystem.

That's the main finding of a study appearing May 23 in Nature Communications that analyzed the relationship between top predators on three different continents and the next-in-line predators they eat and compete with. The results were similar across continents, showing that as top predators' ranges were cut back and fragmented, they were no longer able to control smaller predators.

READ THE REST OF THE STUDY
---
Washington state lists Canada lynx as endangered Rare Cats
Seattle – The Washington Fish and Wildlife Commission voted unanimously to list Canada lynx as "endangered" under the state equivalent of the Endangered Species Act. This move comes as estimates for the state population of lynx fall to an estimated 54 individuals. The Canada lynx was previously listed as "threatened," however population declines and habitat degradation have led the species to the brink of extirpation in Washington.
READ THE PRESS RELEASE
---
Conservationists Express Outrage That Entire Pack of Wolves, 12 Percent of State Population, to Be Killed for Preying on Livestock on Public Lands
OLYMPIA,
Wash.
— The Washington Department of Fish and Wildlife has indicated it plans to kill the entire Profanity Peak wolf pack over conflicts with livestock on national forest lands in northern Ferry County.
READ THE PRESS RELEASE
---
Tackling Wolf Management's Thorniest Issue: The Ecological and Social Complexities of Lethal Control
A Wolf Conservation Discussion Panel, co-hosted by Pacific Wolf Coalition & University of Washington's School of Environmental and Forest Sciences.
READ THE REPORT
---
Public Lands – Land for all the People!
Celebrate the beauty of the Columbia Highlands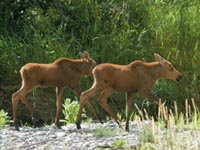 The armed takeover of Oregon's Malheur National Wildlife Refuge was a shocking reminder that we conservationists and lovers of nature need to get involved in the management of our Public Lands. A rise in legislative proposals across the country are part of a broader conspiracy to privatize our federal public lands led by extremist militants, influential politicians and powerful special-interest funded by the billionaire Koch Brothers and whose hidden agenda is to drill, develop and denude our National Parks, National Forests and Wildlife Refuges.
But you can help stop this from happening by getting involved. READ MORE
---
Conservationists deal blow to Wildlife Services in landmark WA wolf case

Court rejects indiscriminate wolf killing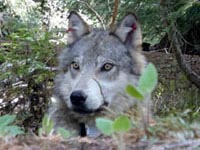 OLYMPIA, Wash. – In response to a challenge brought by a coalition of conservation organizations, a federal court rejected plans to escalate cruel wolf killing in Washington state by the secretive federal program dubbed "Wildlife Services." Federal District Judge Robert Bryan held that Wildlife Services should have prepared a more in-depth environmental analysis of the impacts of its proposed wolf killing activities, finding the program's cursory environmental assessment faulty because the proposed actions would have significant cumulative impacts that are highly controversial and highly uncertain.
READ MORE
---
Trail Maintenance - Please help - Volunteers needed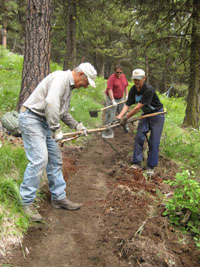 Kettle Range Conservation Group volunteered to help with Colville National Forest trail maintenance this summer on Tenmile, Big Lick and Gibraltar trails. Trail work is both fun and necessary to keep our trails in good shape - so come on out. All skill levels & ages are encouraged to participate. We will provide training for those who need it, and we will not work you too hard!
In addition to Gibraltar and Ten Mile maintenance, work parties to repair the
Big Lick Trail
are being planned. More information on future work parties can be found on our website or our Facebook page which we are working hard to keep up to date. If you are not on Facebook you can link to our page at our website. You will not be able to comment, but you can read all of our posts and keep up to date on what is happening.
Please bring food, water, and appropriate gear including long pants, gloves, eye protection and boots are a must. Tools will be provided.
Any question about the hikes or work parties feel free to contact
Dan Price: email: bigdan65@yahoo.com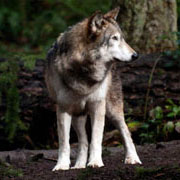 A new wolf pack has been documented by Washington Dept. of Fish & Wildlife in the Kettle River Mountains.
The pack known as the Profanity Pack has taken up residence in the Profanity Roadless Area. There are three adults and three pups in this pack. There are cows bunched up in this area – about 500 of them – and a cow & calf have been killed in the upper Lambert Creek area in the subalpine region of these mountains. This is where the state's plan to use nonlethal means to prevent further depredations must be put in place to protect this endangered species.
Thanks for speaking out for wildlife. - Tim
---
The perfect gift...protecting Wilderness
Consider giving a gift membership to Kettle Range Conservation Group. Your gift will help protect the last wild places in the Colville National Forest and support Project Scholarship. Plus your gift is tax deductible.
You can purchase a gift membership by using our secure PayPal account. Please click this link:

Join KRCG
.
Plus you can download and print a special KRCG gift card to present to your friend.
Click here
.
Thank you!
---