Reports

Project Scholarship

About KRCG
KETTLE RANGE WILD & SCENIC FILM FESTIVAL A HUGE SUCCESS
Kettle Range Conservation Group put on its first Wild & Scenic Film Festival, March 6 in Colville, and March 7 in Republic. About 270 people attended both events which featured 17 independent short films on subjects from outdoor recreation, arts & culture to environment and youth development.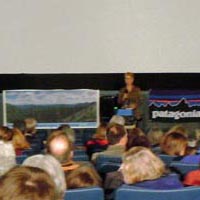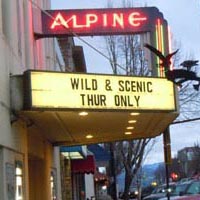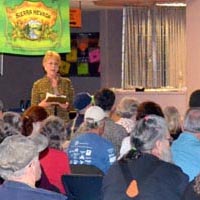 We want to thank national sponsors: Patagonia , Sierra Nevada Brewing, Klean Kanteen, CLIF Bars, Mother Jones and Orion Magazine.

Local event sponsors were 49 Degrees North Mountain Resort, Avista Corp., Colville Sign, Ferry County Coop, REI Spokane, Saundra's Furniture, R.E. Shoe Company, Friends of Little Pend Oreille National Wildlife Refuge and Gold Mountain Gallery.
---
ANNUAL FUND RAISING AUCTION A GREAT SUCCESS !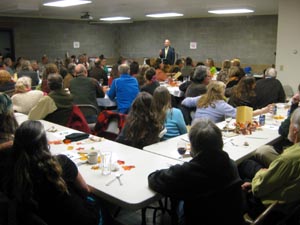 An overflow crowd of nearly 100 people attended the our annual benefit auction on Saturday, November 17. Held at the Ferry County Fairgrounds Carousal building the auction raised over $5000 for Project Scholarship and other programs.

A big THANK YOU to all the local and regional individuals, artists and businesses who donated a record number of items to the live and silent auction. Donations ranged from a variety of gift certificates, artwork, organic fruits and vegetables, overnight stays, dinner at restaurants, ski passes, outdoor gear and direct monetary contributions.

And a heartfelt THANKS to all our members and supporters who attended the auction and supported our programs with generous bids on every item.

Our annual auction supports Project Scholarship, which provides financial support to academically outstanding high school seniors to help meet the cost of attending college. Up to three $1000 scholarships are given away each year to students from Ferry, Stevens or Okanogan County. To date over $42,000 has been awarded to local students.

In addition to student grants, our auction supports the Columbia Highlands Initiative which promotes collaboration with local businesses, lumber producers, energy providers and elected officials to implement a balanced plan for restoring forests and creating jobs, protecting working ranches and wildlife habitat, and preserving wild roadless areas for future generations.
---
2013 Project Scholarship awards $1,000 to Republic and Tonasket high school seniors
This year's awards went to Republic senior Stephanie Wilson and senior Megan Beyers from Tonasket. Each student received a $1,000 scholarship to attend the college of their choice. Ms. Wilson will be attending Eastern Washington University pursuing a major in chemistry and Ms. Beyer will major in exercise science at Pacific Lutheran University. Project Scholarship applications for the current school year may be submitted beginning in March and are due by May first. Donations to Project Scholarship are tax-deductible. Since 1996, Kettle Range Conservation Group's Project Scholarship has contributed over $43,000 in scholarships to seniors from Ferry, Stevens, and Okanogan counties. For more information click on Project Scholarship in the left column.
---
Big Lick Trail Reopened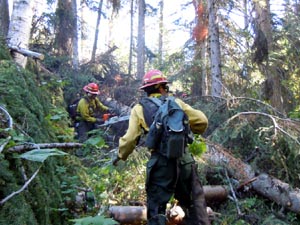 Curlew Job Corps Instrumental in Opening Historic Kettle Crest Trail
The historic Big Lick Trail in the Kettle River Range was finally cleared of a maze-like tangle of downed trees that had made it completely impassable even to the most rugged outdoors person. Volunteers from Kettle Range Conservation Group and Curlew Job Corps Forestry students put in a herculean effort requiring seven days and 366 person hours to clear 5.5 miles of trail of many hundreds of downed trees that in some locations were piled into twisted trunks and branches over 7 feet deep. Read more:
CLICK HERE
---
The perfect gift...protecting Wilderness
Consider giving a gift membership to Kettle Range Conservation Group. Your gift will help protect the last wild places in the Colville National Forest and support Project Scholarship. Plus your gift is tax deductible.
You can purchase a gift membership by using our secure PayPal account. Please click this link:

Join KRCG
.
Plus you can download and print a special KRCG gift card to present to your friend.
Click here
.
Thank you!
---
Kettle Range Conservation Group helps stop the South End ORV Project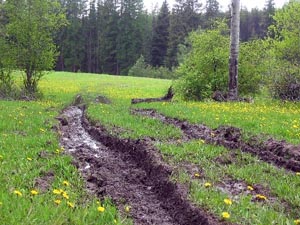 The Colville National Forest Supervisor decided to withdraw the previous decision to implement the South End ORV Project. We're awaiting details on what this means, but for now we consider it very good news.
To those who helped us spread the message about our concerns with this project, thank you very much! It's a relief to know that, at least for now, the Forest Service has decided not to open substantial areas of road and trail to motorized recreation without first having the resources available to provide quality ORV trails, stop illegal riding that harms resources and the quiet of the backcountry, and restore areas damaged by abuse. KRCG supports the opportunity for all recreation users, but no one has the right to abuse our public lands. Click here for the rest of the story.
---
Independent Study on Impact of Northeast Washington Forestry Coalition (NEWFC) Blueprint

At the request of the Northeast Washington Forestry Coalition, Headwaters Economics conducted an examination of northeast Washington's communities and economy to determine the possible impacts of the "Blueprint" proposal for managing National Forest lands in the region.

Click here to review the results at the Headwaters Economics website.


---
Kettle Range Conservation Group History
During our 37 years of conservation work we have met many challenges facing our national forests and rural communities throughout northeast and north central Washington.
Our longest running campaign to protect national forest wilderness in the wild and un-roaded backcountry of the
Kettle River
Range
,
Okanogan
Highlands
and
Selkirk Mountains
continues today.
---
Highlands
News
Journal of the Kettle Range
Conservation Group
Now on-line
Click Here
---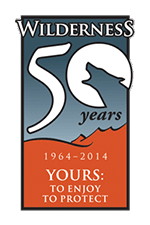 WILDERNESS.NET
is the only officially-recognized, national, comprehensive, inter-agency database of information about all Bureau of Land Management, Fish and Wildlife Service, Forest Service and National Park Service
wilderness areas.
Wilderness.net was formed in 1996 through a collaborative partnership between the Arthur Carhart National Wilderness Training Center and the Aldo Leopold Wilderness Research Institute--the federal government's wilderness training and research arms, respectively--and the College of Forestry and Conservation's Wilderness Institute at the University of Montana.
---